Connect your shopfloor to your boardroom
Shop Floor Data Capture
Your Shop Floor Data Capture (SFDC) is an extension of your production system and empowers your shopfloor operatives to perform their jobs effectively, with daily work-to lists, to connect your shopfloor to your boardroom.
REQUEST A DEMO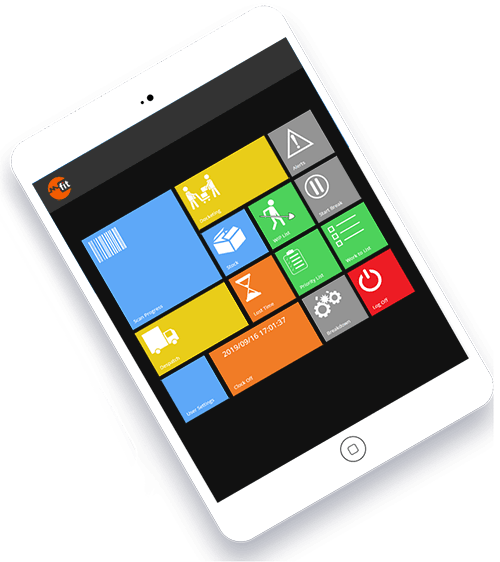 Drawings & instructions
Share customer specs, detailed instructions and drawings directly to your shopfloor.
Time recording
Allow engineers to clock on and off jobs with full traceability of who did what and when.
Priority & work-to lists
Users access personalised work-to lists, organised by priority so they do the urgent work first.
Empower your shopfloor with information
Live WIP tracking
Monitor WIP in real-time as jobs as started, completed or delayed, so that you can keep customers up to date with the latest updates.
Combine SFDC with your production control and business intelligence modules, you can also share live work-status with customers.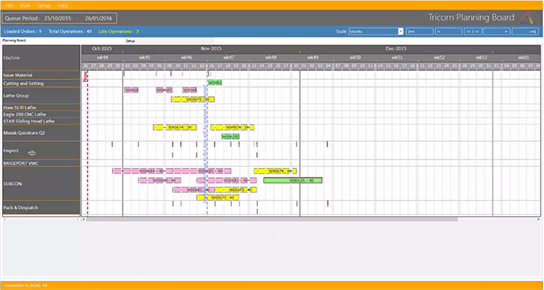 Full audit traceability
Combined with your production control system, you can assign specific jobs to operatives based on their skills and training, to ensure only approved operatives complete certain tasks.
Meanwhile, you can track everything that's done on your shopfloor with full traceability of who did what, when and for how long.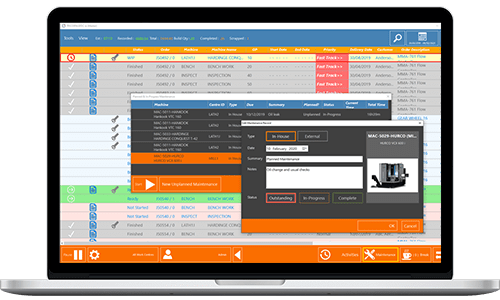 Designed for industry
 2-way communication with scheduling

 Share latest customer drawings in real-time

 Live WIP tracking to share with customers
 Track docketing to despatch

 Full Nadcap traceability

 Log rejects & quality issues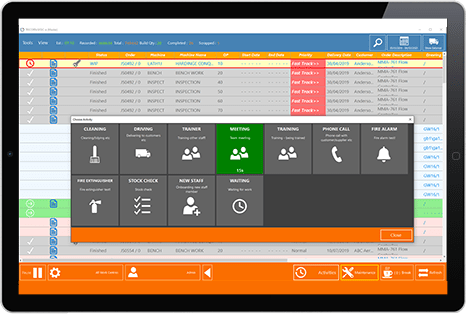 Perfect as part of your Fitfactory solution
When combined with other fitfactory modules, the Shop Floor Data Capture module can provide full traceability of
who did what, where and when, to streamline quality management and drive productivity improvements
For manufacturing
Digitalising shopfloors across the UK
"We are now working towards "Paperless Manufacturing". The Shop Floor Data Capture module provides the ability to view drawings, setting instructions, tooling instructions and inspection details on the shop floor terminal. This way we can ensure that the operators always have the latest versions of all documents available to them."
- Kristek Precision
For treatments
Metal Finishing Production Control
Start your transformation with Fitfactory
"*" indicates required fields
FAQs
Most frequent questions and answers