Simple production control software to help your business grow
Tricorn Production Control Software
A user friendly, easy to use system, our production control software is quick to implement, and helps you streamline manufacturing operations from quotation to invoice and generate ROI quickly.
Supporting more than 280 UK manufacturing SMEs, it's perfect as your first system, or available with additional modules to help you grow.
FIND OUT MORE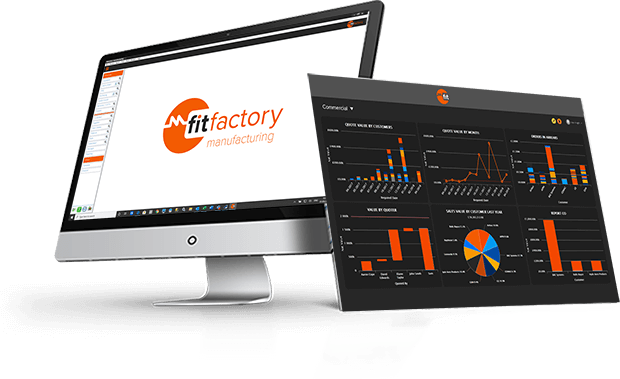 An Award Winning Solution
Multi-award winning manufacturing software provider. We're proud to have been crowned the 2023 winner of the MakeUK Innovation award, winner of the 2023 Tees Tech Business of the Year and also highly commended at the 2023 Northern Automotive Alliance Awards for Innovation.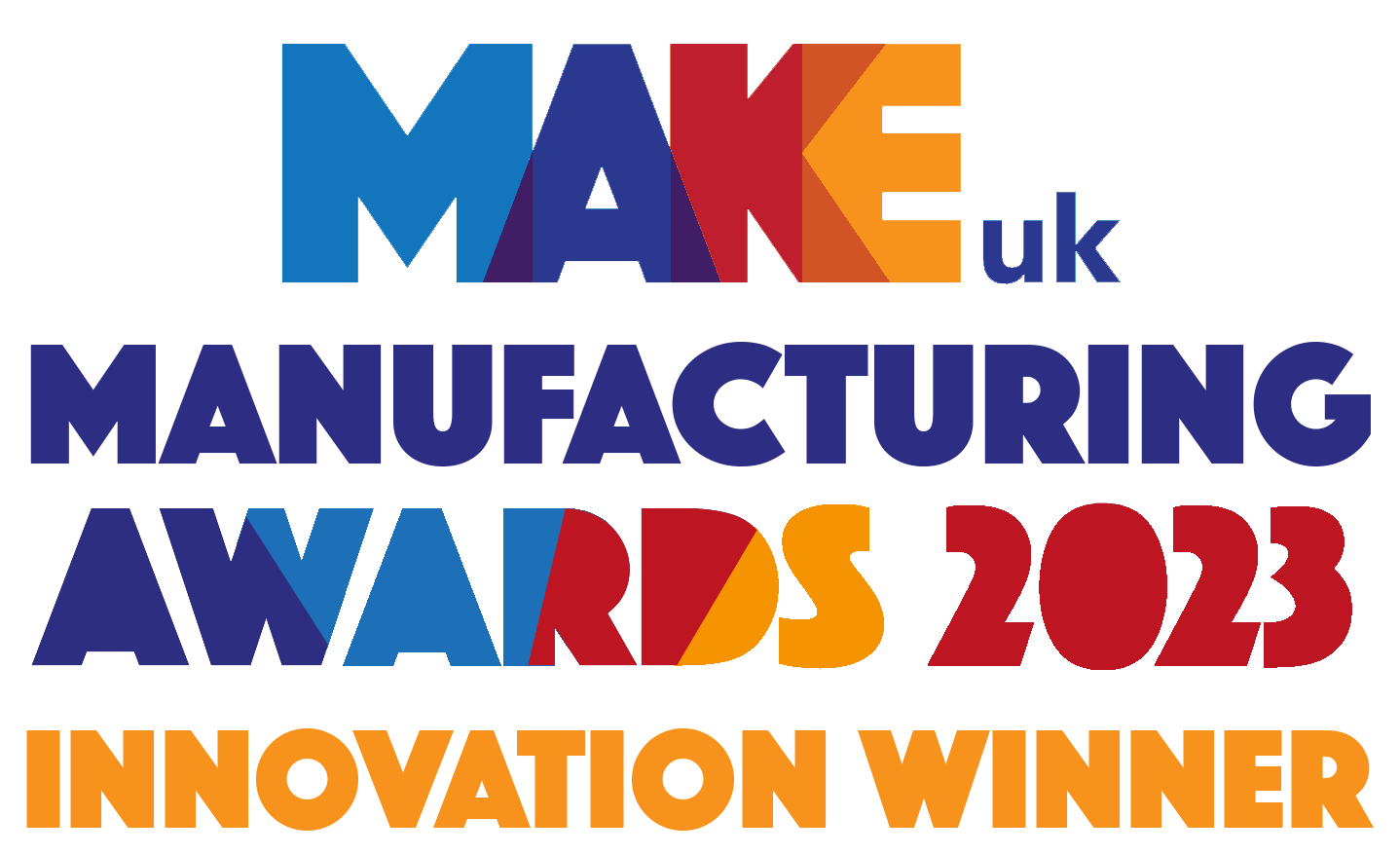 Simple & easy to use
A user-friendly system, our production control software is quick to implement and easy to learn, to help you drive improvements in days, not weeks or months.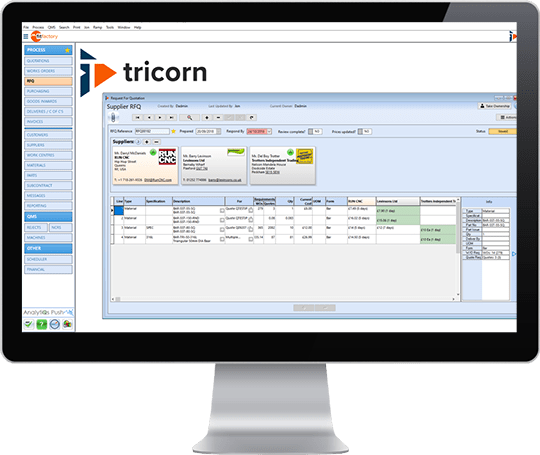 The "Go-Live" process was eased by the incredibly helpful and supportive approach from the Fitfactory team who were always there to guide us and answer any questions that we had, no matter how small.
Chris Pearce, Metspin Ltd.
Designed for manufacturing
Perfect for companies working in precision engineering, machining, turning, milling and fabrications, the system streamlines job processing from quotation to invoice to make it easy for you to minimise waste, reduce inefficiencies and improve productivity, while complying with ISO, AS, and IATF regulations.
Machining
ISO9001
Milling & turning
AS9100
Fabrications
IATF16949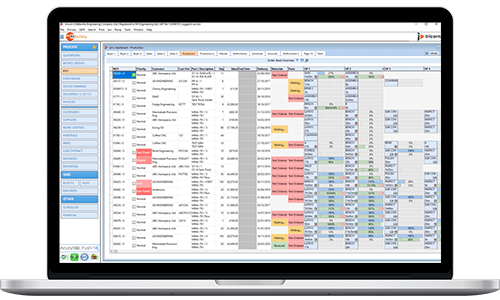 Leaner processes from quotation to invoice
Manage production through 6 key modules, to make manufacturing operations leaner
and improve your factory's fitness!
Prepare accurate and professional quotes to meet the needs of both you and your customers. Quotes can cover single or multiple items, multiple quantities of the same item, or assemblies, in any combination
Create a Works Order directly from a Quote, template or previous order. Use this information to qualify the build, material, parts, subcon and tooling requirements. Produce comprehensive shopfloor documentation including job cards (travellers) with digital pictures.
Generate an RFQ for suppliers in order to produce Purchase Orders from Quotes or Works Orders. Purchase Orders are used to order parts/materials/sub-contract/tooling for both works orders and stock
Log Goods-in and monitor stock levels for raw materials and consumables. Keep detailed information of materials used, costs, specifications, locations and quantities to easily track your stock levels and flag any discrepancies quickly.
Easily create delivery notes for single or multiple items, and automatically produce certificates of conformity, showing the 'build' of items, down to the material, parts, subcontract and tooling that were used.
Build invoices from approved works order batches. Invoices can contain single and multiple items from Works Order delivery batches, ad-hoc items, delivery charges using their own VAT rates, analysis codes and be multi-currency.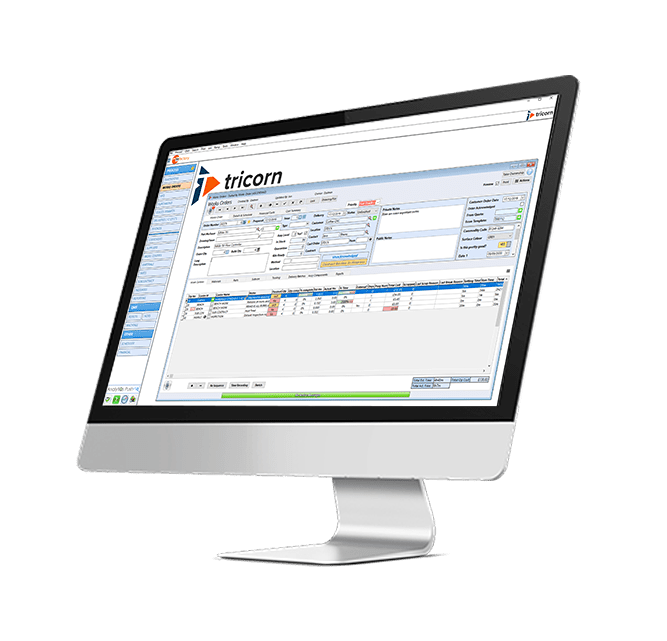 Supporting manufacturing across the UK
With over 280 customers, and more than 6000 users, our system is trusted by fabricators, precision engineers, injection mouldings companies and more!

"The introduction of the this ERP system has contributed significantly to Desa Systems Ltd securing new clients and was a critical element to allow the further expansion of the business."
Desa Systems Ltd.
Improve performance & increase customer satisfaction
When combined with other Fitfactory modules, the scheduler can help automate production planning through to delivery, with full traceability, to drive
productivity improvements.
Metal Finishing Production Control
Start your transformation with Fitfactory
"*" indicates required fields
FAQs
Most frequent questions and answers
An Award Winning Solution
Hailed by early users as revolutionary, recently Fitfactory's MES solution has been recognised by MakeUK as an Innovation Award Winning solution.