Configurable metal finishing software to streamline production
Metal finishing production control
We provide metal finishing production control software that's not only designed for metal finishing, but adaptable to different capabilities. Designed by a team with decades of experience in aerospace treatments, the system provides full Nadcap traceability from docketing to despatch.
REQUEST A DEMO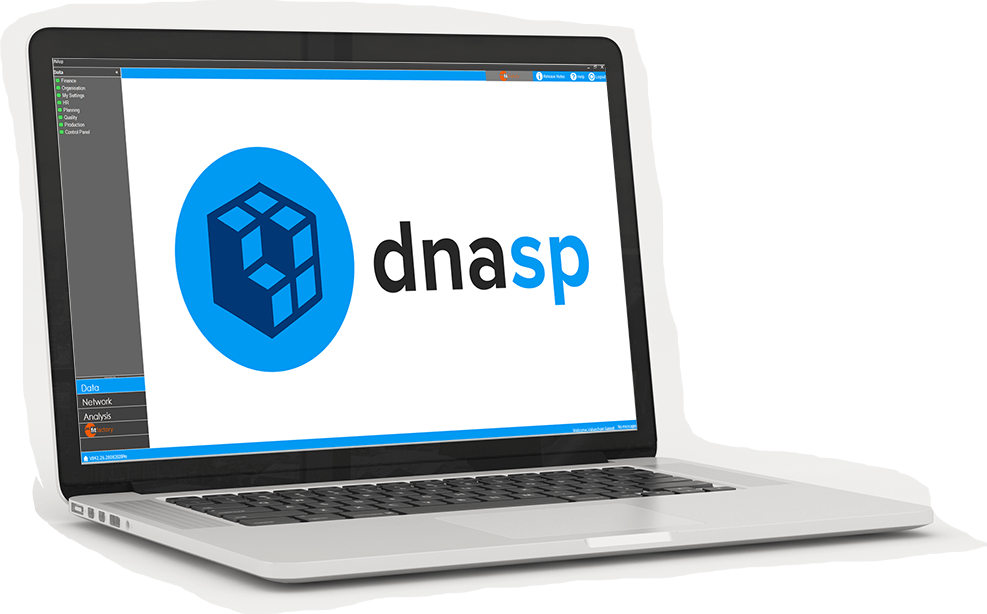 Full Nadcap traceability from quotation to invoice
Manage production from quotation to invoice, with full paperwork generation for Nadcap compliance, including job splitting & grouping, storage of consumables and hazardous materials and control of precious metals.

MORE
Configured to your industry
Every metal finisher's different. So, not only is our system designed for metal finishing, but we also configure the software for different industries.
Anodising
Include customer specifications and assign them to SFDC users to monitor vat chemical levels
Heat Treating
Split & group operations so you can track when parts from different jobs go in the same oven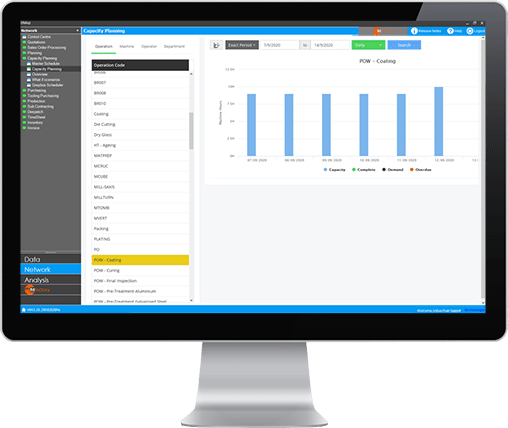 Plating
Easily produce Certificates of Conformity to ensure customers specs match plating thickness
Powder Coating
Manage consumables with expiry dates, quarantine of OOD stock and quality alerts.
Perfect for treatment companies
Job Costing & Analysis
Analyse each job's profit margins by using SFDC and planning data for visibility of true cost of processes
Job Grouping
Group jobs with common processes to streamline workflow with fully traceability
Job Splitting
Split jobs out for partial rejects/reworks or material shortages, and maintain productivity
Tailored to Industry
Niche fields ranging from oven temperatures to deposit thickness provide greater flexibility
NADCAP Traceability
Log chemical batches, materials used and more against each job to streamline NADCAP traceability
Stock Inventory System
Monitor consumables, set minimum stock levels with stock alerts for comprehensive purchasing control
Quality Control
Log NCRs and internal rejects with full analysis to improve quality control
Advanced Reporting
Integrate every department, and create dynamic dashboards with real-time reporting
Control Centre
Monitor KPIs for each department to gain a snapshot of your business on every login
Decades of metal finishing experience
With decades of experience running special process companies, we understand the process and the requirements for running your business at maximum efficiency.
Blog
We aim to stay ahead of the latest industry developments to ensure we're providing software that meets your needs. And to help you stay ahead too, we periodically blog about them.
Delivered by industry experts

"AeroDNA has transformed our business. NADCAP compliance is much easier now and the advanced reporting helps us balance customer demand whilst driving productivity."
King & Fowler
Perfect as part of your Fitfactory solution
When combined with other Fitfactory modules, the scheduler can help automate production planning through to delivery, with full traceability, to drive productivity improvements.
Start your transformation with Fitfactory
"*" indicates required fields
FAQs
Most frequent questions and answers